Chieftancy award to Comrd. Adams Aliyu Oshiomhole by HRH
Alh. Aliru Momoh, The Kelebe II, Otaru of Auchi Sacred Kingdom div>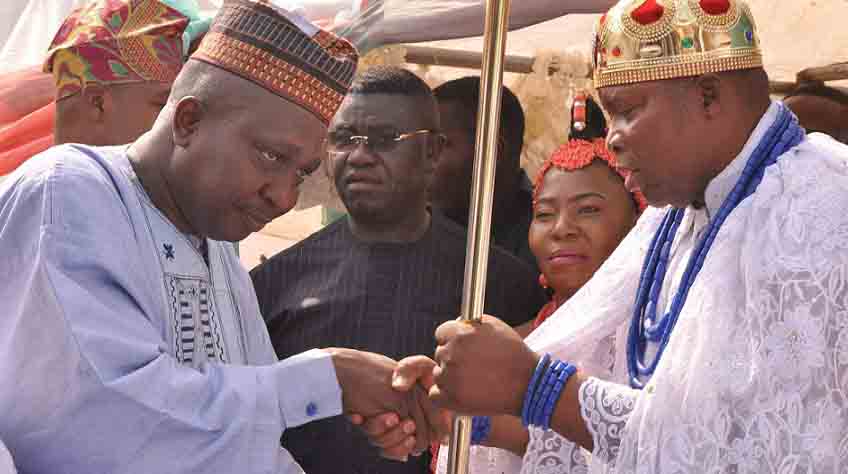 Clan Head of Uzanu, HRH Benjamin Ikani with the Minister of State for Budget and National Planning, Prince Clem Agba and the former Edo State Commissioner of Chieftaincy and Local Govt Affairs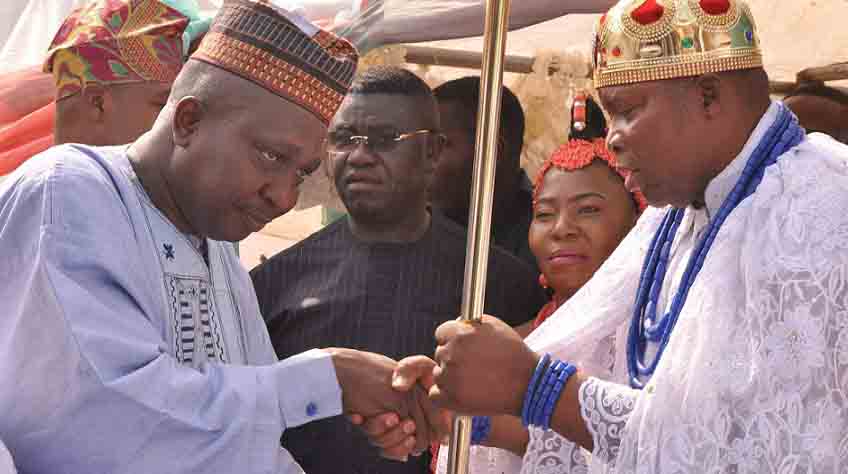 Flood in Etsako East. 2012 div>
The Afemai, also spelled Afenmai are a group of people living in the northern part of Edo State south geopolitical zone of Nigeria.
Afemai people occupy six local government areas of Edo state: Akoko Edo, Etsako Central, Etsako East, Etsako West, Owan East and Owan West.These make up the Edo-North Senatorial District.
Afemai have Secure and friendly environment that suit  any business
Take advantage of this opportunity and establish your industry
Afemai is endowed with rich natural resources with Granite found in large quantity within the area in Ighara, Ikpeshi and other environs in Akoko Edo. They are also find in Ogbido, Ikhuku in Etsako West as well as Okpela in Etsako East. Some other mineral resources found in Afemai are Limestone, Vespa, Kaolin to mention but a few.
To join you celebrate your birthday, award and marriage, send your data by filling the form below:
Notable Sons and Daughters